Tomas Bata's reflections and speeches will give you an opportunity to become more familiar with the thinking of one of the greatest Czechoslovak entrepreneurs.
Audiobook
Download full audiobook:
The Czech version is spoken by Alfred Strejček and the English Version by Josef Guruncz.
E-book
You can download the e-book in:
About
Realized by Tomas Bata University Library, Audioknihy.net and Tomas Bata Foundation with the financial support of Tomas Bata University in Zlin, the KNIHA ZLIN publishing house and the Loft 577 bookstore.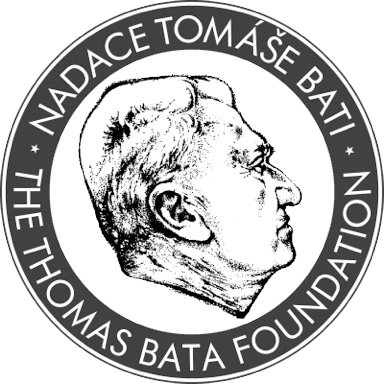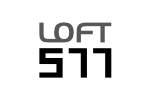 ---
Selected speeches
By profit sharing we intend to boost both the moral and material well-being of the workers… We would like all our workers to become financial partners in our enterprise… We desire that each of our workers strives to become a foreman and that his behaviour would allow us to promote him to fore-man at any time.
---
Zámožnost všem
Workshop autonomy is not only cheaper, it is also better… a system as foolproof and sure as the law of Earth's gravity had to be found.
---
Zámožnost všem
My head was burning from confronting my views on human society, the view of life derived from the vantage point of my twenty years and from the books of Tolstoy, poems of Svatopluk Čech … If i should need a spade or tools, they would be produced in a socialist factory, as described by Zola in his Work.
---
Úvahy a projevy, 1932
Concerning machines and work organization I did not find much new in America… But the skills of workers were great. On some machines they were achieving ten times higher performance than our own workers. Therefore I worked there as a factory worker, knowing fully that it is futile to tell people how to work and not being able to show them. I also wanted to experience with my own body the difficulties in attaining such high performances.
---
T. Baťa v USA, 1905
Úvahy a projevy, 1932
Many people claim that is impossible to build large corporations in our country because we lack the sea, the coal, and oil resources available in America. I am convinced that the prosperity of the American people is based primarily on the wisdom and diligence of their population… I would like to prove that such enterprises can be created in our country as well.
---
Sdělení, 25. 8. 1923
The greatest obstacle to overcome for entrepreneurs is to realize that they must divide profits resulting from advances in production justly among their employees, customers and enterprise... Even the best social legislation may be sometimes more to the detriment than to the benefitof working people, because while laws can order entrepreneurs to be charitable, they cannot force people to become or to remain an entrepreneur.
---
Sdělení, 2. 8. 1924
Calculations, loss and profit accounts ... in our factories, they are in the hands of workers and clerks. Together with workshop foremen, workers calculate their shares, but also the shares that go to the enterprise; this makes workers informed about the results earlier than management.
---
Sdělení, 13. 6. 1925
A bankruptperson who came out of bankruptcy poor and with a thrashed body does not deserve contempt. But I do not see any difference between a rich man who is bankrupt and a criminal.
---
Naše banky, 1927
What we have lately tended to call an economic crisis is nothing other than moral misery. Moral misery is a cause, economic decline is an effect… it is necessary to overcome a crisis of trust.
---
České slovo, 3. 7. 1932